Hahahha ,tngok tajuk dress mesti smua duk bayang dress yang lawa gila ,yang bling2 bagai kan ?huh ,but ada setengah lelaki ta tau apa tuh dress ,so meh kita bgtau dress tu apa.ha dress tu alah baju yang skirt tuh ,eh2 yang gaun tu laa ,but dress ada bnyak jenis ada yang maxi dress ,maxi ni slalunya labuh and lagi satu yang pendek gitu :)so bgi laki yg na tahu lagi sila google.
Wah kaum hawa mmg ramai yang minat dress ,tapi ta digalakan pakai bagi yang islam ,dress kebnyakkan pendek and mmg tidak menutup aurat ,but ada jugak yang tutup ,tapi bagi yang pakai tudung and teringin nak pakai jugak boleh pakai kad umah untuk tido ,hehehehe ta pun lpas kawin suruh suami beli rumah ,ha duk rumah sehari kau pakai la dress puas2 kan ?
So macam wani ,wani minta dress yang pendek2 tu lawa lah ,but wani islam so ta boleh pakai outing ,nak pakai kna tunggu lpas kawin :D so jum usyar dress yang lowalowa.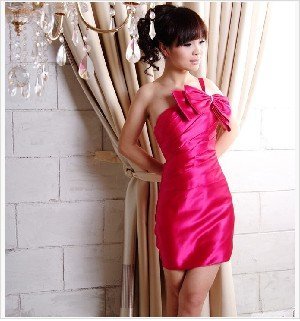 lawa dak ?
skang nak tunjuk dress nanti nak kawen :D